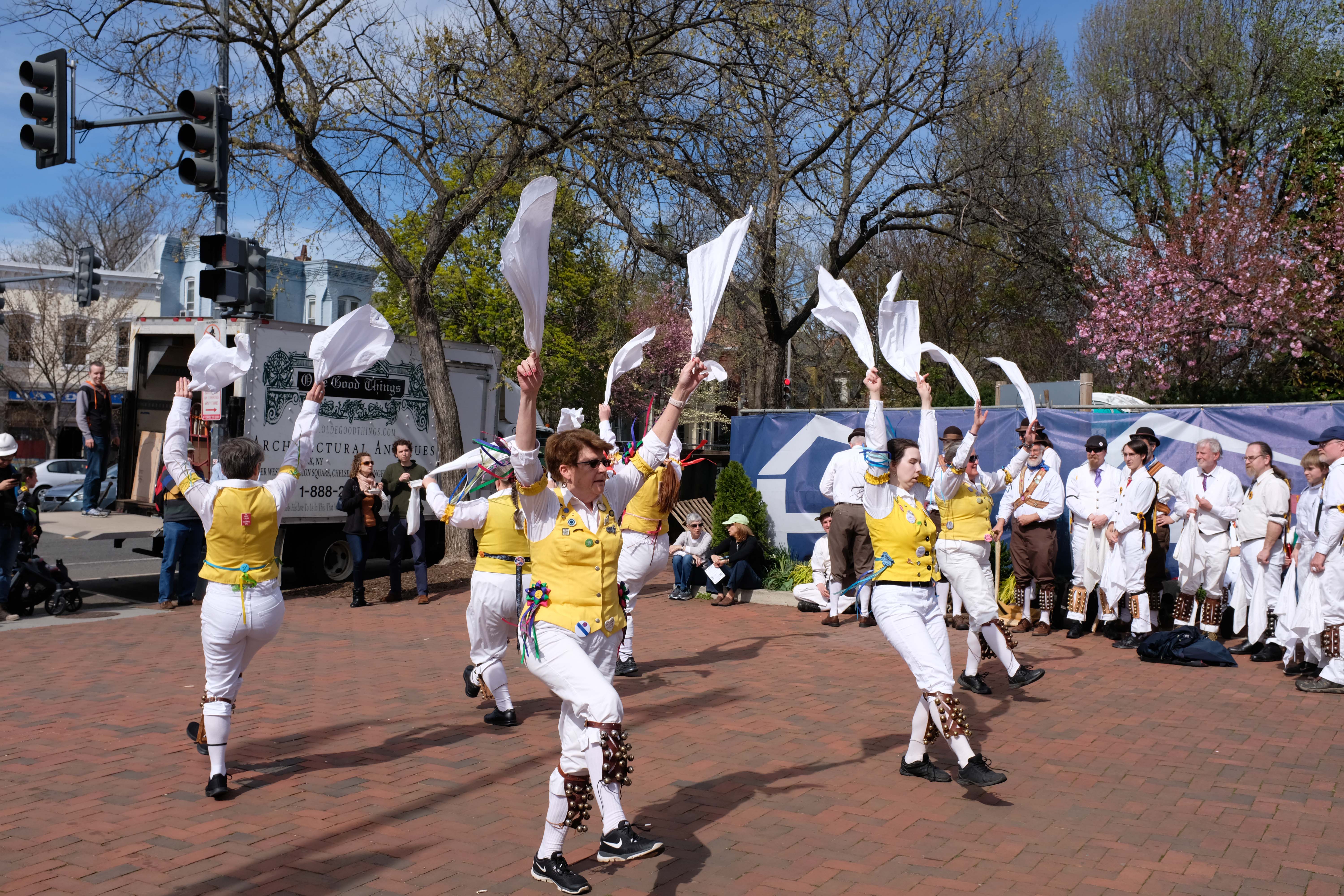 The North American Morris Organization is an association of representatives from self-governing morris teams, which aims to: promote and maintain interest in the practice of morris dancing by people of all ages; serve as a hub for morris dance activity; support the preservation of North American morris dance history; and be part of the ongoing development and innovation of morris dance in all its forms.
Our Story
As morris dancing in North America approaches its sixth decade, it has become critical to work to capture and preserve some of our history before substantial corporate knowledge is lost.
There have been very robust efforts to document parts of this history.  A few key examples include:  Tony Barrand's film and video collection; The American Morris Newsletter; various web pages that capture morris teams contact information and May Day activities; and the international Morris Dance Discussion List.   Less formal efforts include various efforts to digitize morris posters and artwork; various digital photo collections as well as individual team efforts to record their respective histories.
None of these efforts has been necessarily coordinated or completed.  The North American Morris Organization, does not intend to carry out the work to complete and maintain these efforts but rather provide a framework, set standards and promote the underlying work need to preserve our history and make it accessible to future generations of morris folk.
We intend to partner directly with organizations such as our friends in the UK: The Morris Federation , The Morris Ring and The Open Morris.   In North America, we intend to partner with The Country Dance and Song Society (CDSS), the Library of Congress, individual morris and sword teams as well as other non-profit institutions.  Through CDSS we anticipate achieving non-profit status, as CDSS affiliate, and partnering to promote morris dancing.
Meet the Governing Team
Others?
Jennifer Voorhees
Include a short bio with an interesting fact about the person.
Include a short bio with an interesting fact about the person.
Include a short bio with an interesting fact about the person.